Okay, since LOLWUT is a noob, here is a step by step picture tutorial on donating with Paypal - it's free

Step 1: Open Paypal and click Sign Up.
Step 2: Make sure your region and language is correct then click Personal Account.
Step 3: Fill out your info and Click "Agree and Create Account" at bottom.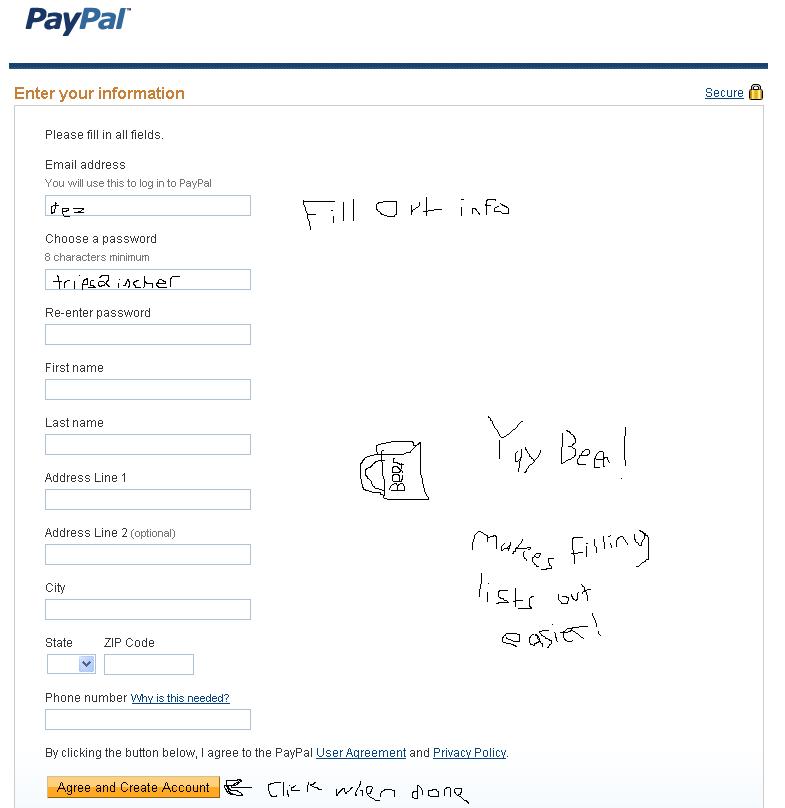 Step 4: Cool, now you are signed in, go ahead and log into your account to make sure it's working. You will have to click Log In on the top and then enter your details on the left and click the Log In Button